Vegetarian
Our classic and creative pizza toppings are made up only of vegetarian ingredients
Vegan
Every single item on our menu can be made vegan!
Desserts
For the full Italian experience, we have a range of homemade tiramisu's to accompany your pizza!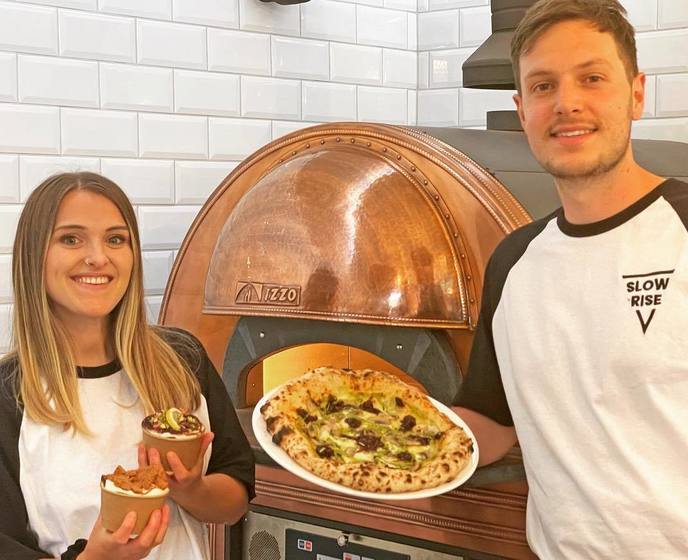 About

Us

Welcome to Slow Rise! We are Rosie and Lewis and Slow Rise was born from a love of pizza and a passion for quality food and fresh ingredients.

The name Slow Rise is inspired by the slow proved dough which gives our pizzas their unique flavour and risen crusts, just like you would find in Naples.

Being a couple of vegetarians, we decided to keep meat off our pizzas, and instead have created some of the most unique and exciting flavour combinations you have ever tasted on a pizza.

We hope you love them as much as we do!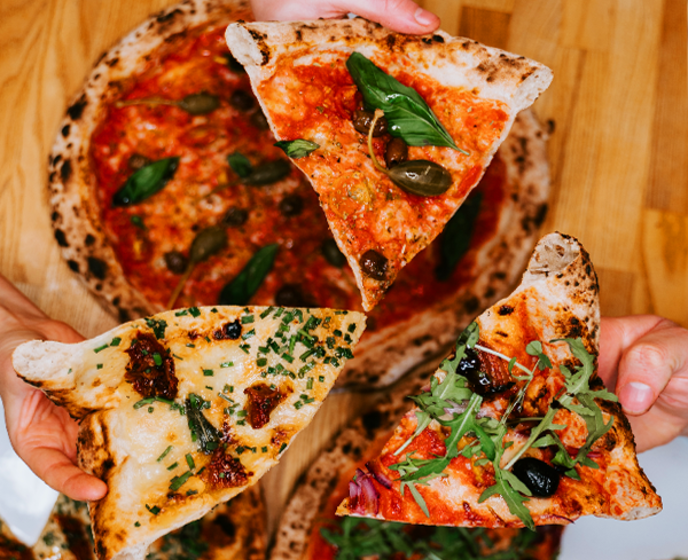 Our

Pizzas

Our slow proved dough is hand stretched and topped with the freshest ingredients and then stone baked at 430 degrees for just 90 seconds. This creates those tasty little charred spots on the puffy crusts and makes for a light, airy and easily digestible base.

Slow Rise pizzas range from traditional classics, giving you an authentic tast of Italy, to more unique flavour combinations to light up your tastebuds!

Our pizzas are available for collection or delivery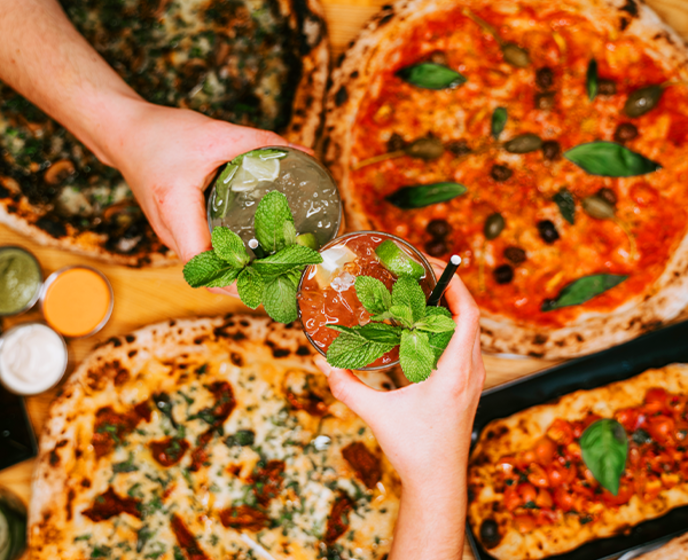 Our

Drinks

At the Slow Rise restaurant, we have a range of draught and craft beers, wine, prosecco and soft drinks.

However, we are best known for our Mojito cocktails which we have a range of flavours and spirits as well as non-alcoholic 'Nojito' versions. You can also get our cans of craft beers and soft drinks for delivery/collection.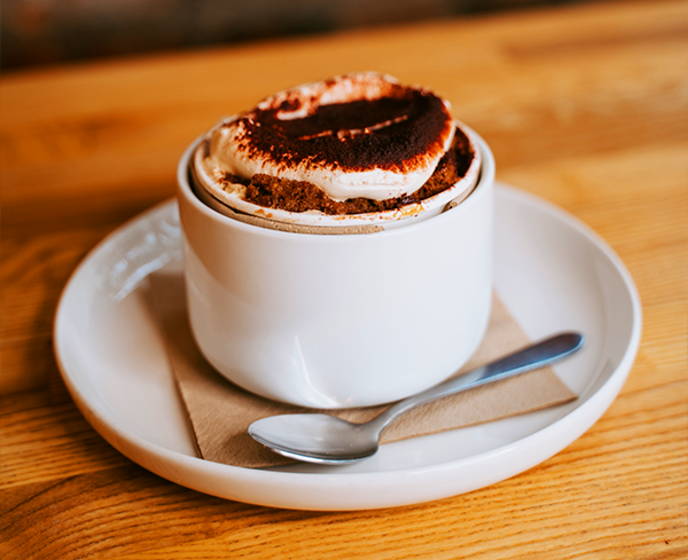 Our

Tiramisu's

Is there a better dessert to accompany pizza? We think not!

We have a range of tiramisu's which are all homemade and bursting with sweet, creamy and boozy flavours.

If you aren't a coffee fan, do not worry, we have you covered with our coffee-less tiramisu options.